SPECIAL BIRTHDAY MORE FIRE MIX!!!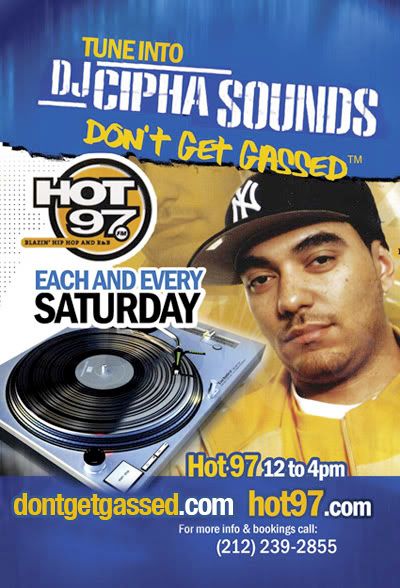 This is the More Fire mix from Hot97 on my birthday. It features some new music from 36 Mafia, Kardinal Official and Ryan Leslie. I also mixed in a classic Lox set and a classic reggae set. Shout out to Sheek Louch!!!!
2 Responses to "SPECIAL BIRTHDAY MORE FIRE MIX!!!"
Yo,
this is Bayue from Mali a.k.a Mali Mel

i think i m the only man in my country who likes Peter(not Paul) Rosenberg and this Juanito shit . But Cypha you is my dood.

where is da nore tape ?

blessing outta Gao, Mali

Bayue

cipha what uP?

any way you copuld post up some of the mixes you did for westwood's show on radio one – i guess circa 99?

it would be excellent to hear them again and i've lost my tapes –> or more like they got jacked along the way hehe

peas!